Using Directional Locks in Escape Rooms
Posted by PHIL JANELLE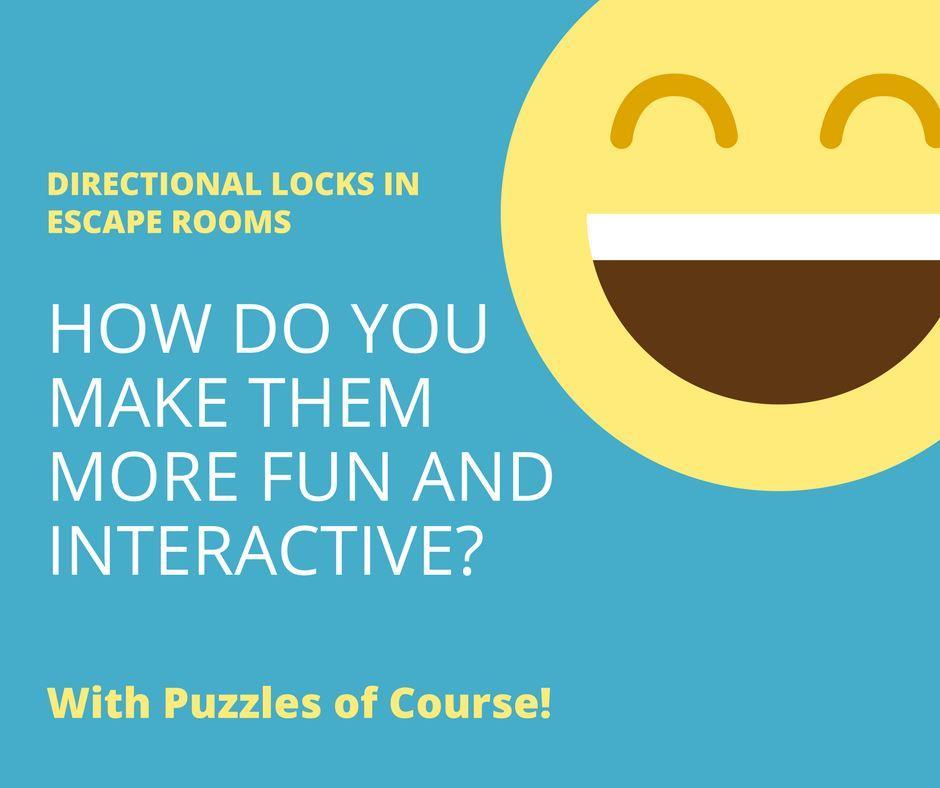 Directional Locks are a popular Escape Room addition, but it can be difficult figuring out just how to use them.
Cluing in Escape Room players on the proper directional sequence in an engaging and entertaining manner can prove a challenge in and of itself.
To make Directional Locks more interactive and a fun part of the Escape Room experience why not incorporate a puzzle?
Each of our Directional Lock Puzzles feature 8 pieces escape room players must find and correctly insert in to the base. Once this is one the 4 direction sequence will be revealed.
If you would like a custom version in a different size, number of pieces, or direction please let me know.
Below is our selection of Directional Lock Puzzles. Each of these can be customized to reflect your desired combination.
In addition we have Directional Lock Grille Ciphers. The code for these can be personalized for your escape room.
We can also use directional arrows on our Holey Moley puzzles. The 10 (or less) arrow code can be customized to whatever sequence you would like.
For the Acrylic options there are multiple color options available for the base (where the numbers are) and top frame. All of the available colors are listed on each puzzle's page
Browse our full collection of Direction Lock Puzzles.
Directional Lock Puzzle Series:
Directional Lock
Directional Lock II
Acrylic Directional Lock
     - $85.00                            - $90.00                            - $100.00
           -$40.95                          -$49.95                          -$119.00
                    -$150.00                                            -$110.00
Collection 2019
Sale 70% Off
Title for image