Posted by PHIL JANELLE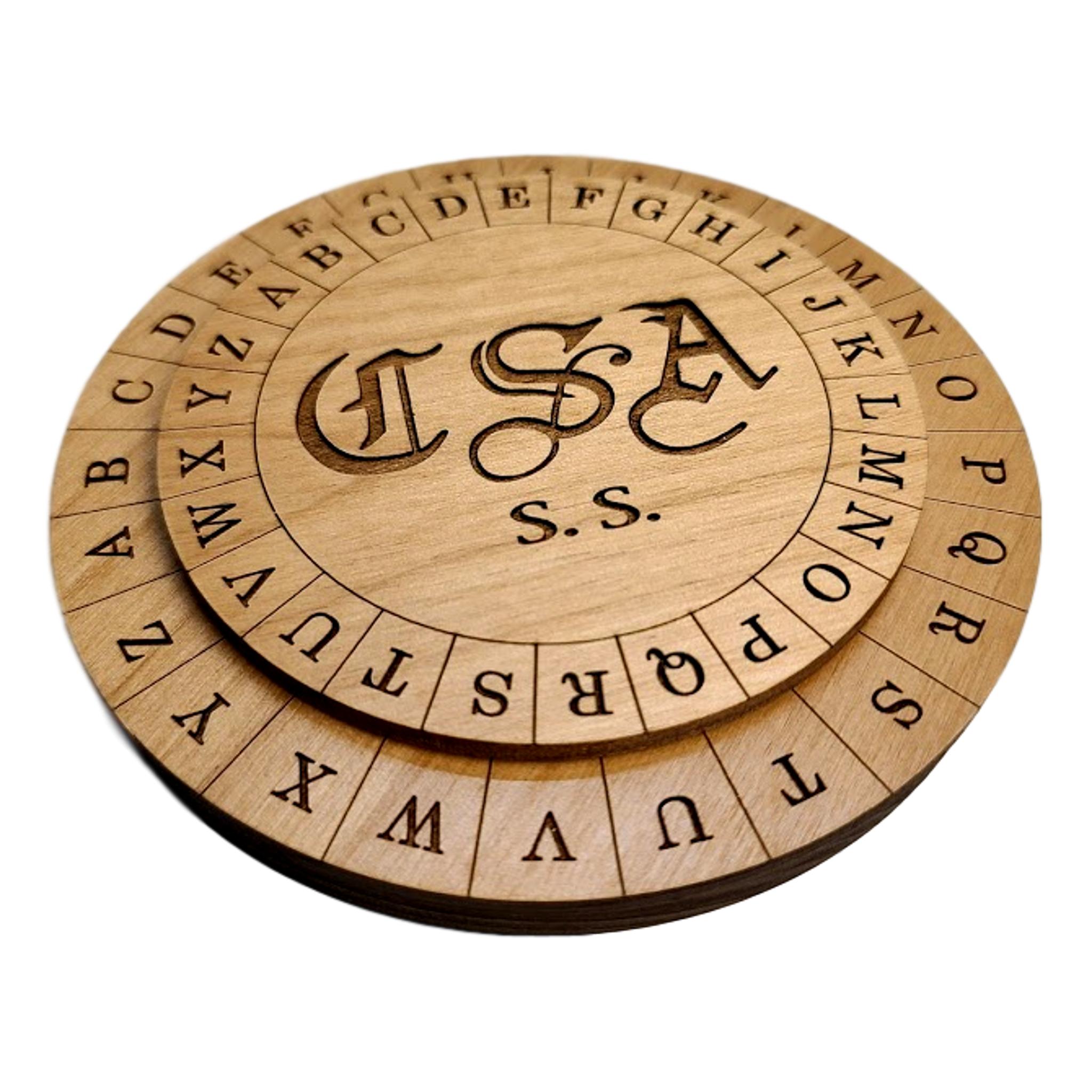 Not many real Confederate Army Cipher Disks survived and there are only five known to exist today. Two of these are in the hands of private collectors, one is part of the collection of the Smithsonian Institute and two are at the Museum of the Confederacy in Richmond (Virginia, USA). The Disks could be used as simple substitution cipher by setting the wheels at a known alignment, such as using setting the inner wheel letter A with the outer wheel letter D as shown in the photo of the Confederate Cipher above, but this would have been quite easy...
ALBERTI CIPHER
,
BEST ESCAPE ROOM PROP
,
CIPHER WHEEL
,
CIPHER WHEEL FOR ESCAPE ROOMS
,
CIPHER WHEELS
,
CRYPTOGRAPHY
,
ENCRYPTION MACHINE
,
ESCAPE ROOM CIPHER
,
ESCAPE ROOM PROP
,
ESCAPE ROOM PUZZLE
,
ESCAPE ROOM PUZZLES
Posted by PHIL JANELLE
It is important to understand each of the puzzles and props in your Escape Room to ensure you can utilize their full potential. With this in mind I have created an instructional series to help familiarize yourself with our Cipher Wheels and Encryption Machines. For articles on how to use our other Cipher Wheels please see the links below: Confederate Cipher Union Army Cipher Mexican Army Cipher For this installment we have the Alberti Cipher Disc: The Alberti Cipher Disk was invented over five centuries ago by the famous Italian scholar Leon Battista Alberti in 1467. Alberti was an amazingly brilliant Renaissance...