2019 San Antonio Escape Room Conference
Posted by PHIL JANELLE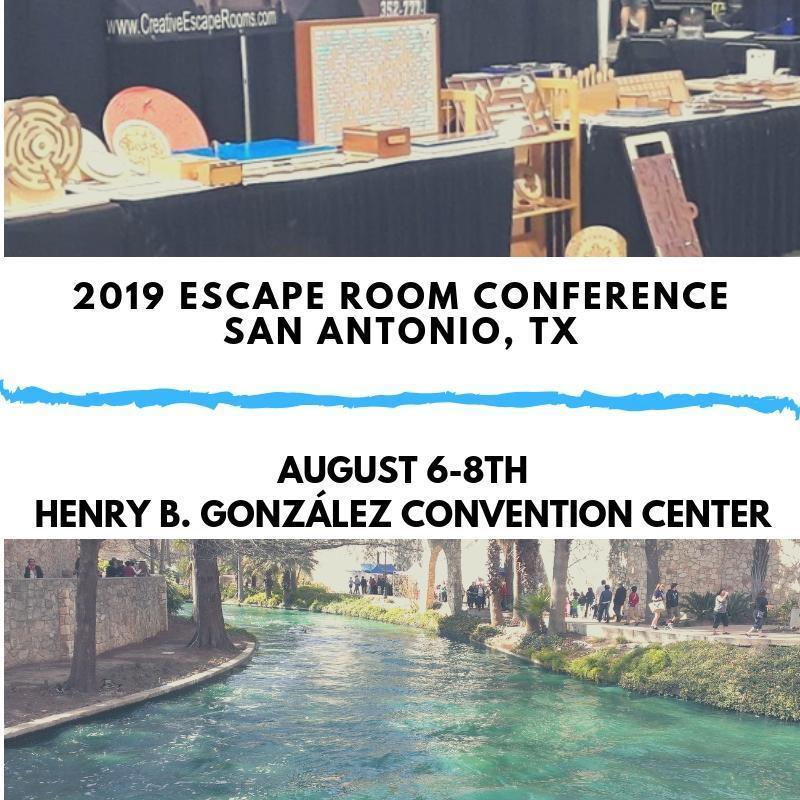 This will be the Fourth Year of The Nation's Biggest Conference Presented by Transworld Dedicated to Escape Rooms. Member of the Escape Room Community From Across the World Attend Every Year.
As with prior years, seminars will be hosted throughout the duration in addition to the show floor. The Seminars cover a wide range of topics. While the schedule has not been released yet past years have included topics from Operating an Escape Room in a Small Market to Classes on How to Program Your Own Props. There is a plethora of knowledge available to both new and veteran owners.
On the show floor you will find puzzle and prop makers from all over the world. If you are looking for new ideas or to see all of those awesome puzzles in person this is the only place to do so. In addition, you will find full mobile and VR experiences available for purchase. Insurance, marketing, and finance companies are also usually in attendance. Basically, whatever you are looking for, you will find at the Escape Room Conference.
If you would like to order some puzzles to pick up at the conference please contact me via Email. This will allow you to save a few bucks in shipping.
Registration is open now You can sign up as an exhibitor or submit an application as a speaker.
See you there!
The Conference will be held at the 
August 6-8
Floor Plans and Seminar Schedules have yet to be released; however, you can visited the Transworld Escape Room Conference Site for more details.
The Trade Show Floor hours will be:
Tues, Aug. 6th 12pm - 5pm
Wed, Aug 7th 10am - 5pm
Thurs, Aug 8th 10am - 2pm
Seminar Hours:
Tues, Aug 6th 10:15am - 3:15pm
Wed, Aug 7th 9am - 3:30pm
Thurs, Aug 8th 9am - 2pm
Collection 2019
Sale 70% Off
Title for image