How to Read and Use Sign Language in Your Escape Room
Posted by PHIL JANELLE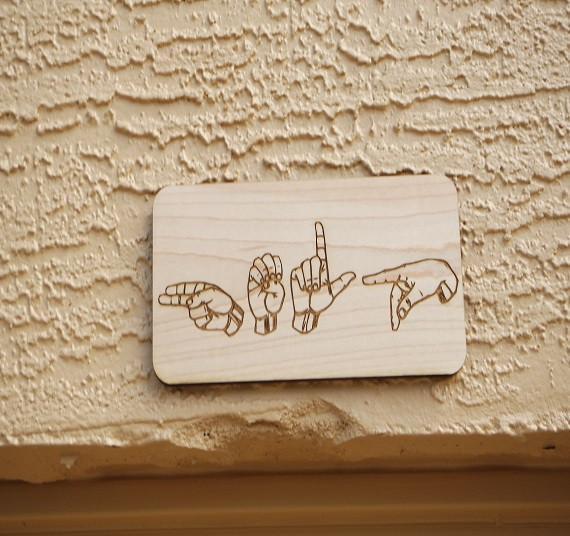 The use of a sign language escape room prop is both an inclusive and entertaining way to communicate information to your escape room players.
Believe it or not sign language can be an effective way of communicating a numeric code, clue, or short message in your escape room. It can serve as an inclusive and unique escape room prop.
Sign language, by definition, is a visual form of communication.
Some of the more intricate and complication hand movements/gestures do not translate well to medium such as engraved wood, but the basic alphabet and digits 0-9 certainly do.
Each letter of the alphabet and single digit can be expressed by a single hand. Letters Z and J involve movement, but this is easily conveyed via arrows indicating the motion involved.
See the image below to see how the alphabet and 0-9 are represented in sign language:
Can you envision different methods of implementing this in your Escape Room?
One method we devised is through the use of a panel displaying the different configurations. We came up the aptly titled "Sign Language Panel."
Do you know what this says or do you need a bit of help?
One of the great things about using sign language is the creative ways you can assist your escape room participants in decoding the message.
For example: Perhaps you have the symbol for "H" (the leftmost in the image above) pointing to a book whose title begins with the letter H. If you are using it to relay a numeric code you could have 7 notches below the symbol for 7 somewhere in the escape room.
These ideas are rather basic, but hopefully they jump start some of your own. If you would like to bounce around some ideas for your escape room please do not hesitate to contact me.
<
Collection 2019
Sale 70% Off
Title for image